Interior
12/31/2009 Update
It has been difficult to get the time we need/want to work on the house the past few weeks with the holidays and snow/rain/ice/bitter cold etc but we have managed to get some things done. We have been able to finalize our interior wall plans as well as the major systems layout. We have all of our interior walls in place now on both the main floor and the loft.
Here are some pictures of our interior work. Here is a couple of shots of the rafter tie and ceiling joists we have put in. This gives us a total ceiling height in the living room/dining room of about 17 feet or so. That will really be nice when it is finished off. Even in the loft the main ceiling height is over 8 feet. Helps to make it feel bigger than it really is.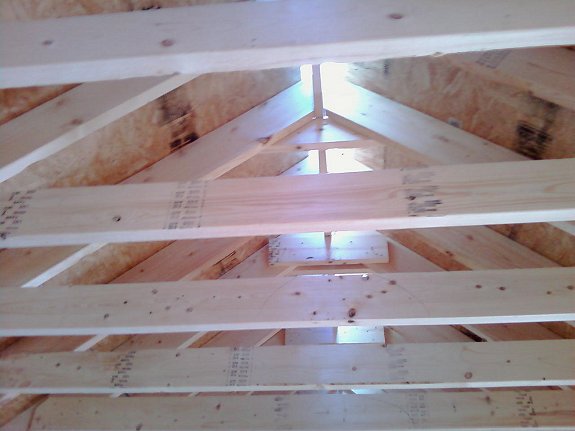 Here is a shot showing where the kitchen and the 2nd bathroom/utility room is. The saw and stack of weathered planks is in kitchen. You can see the bathroom/utility room behind the kitchen.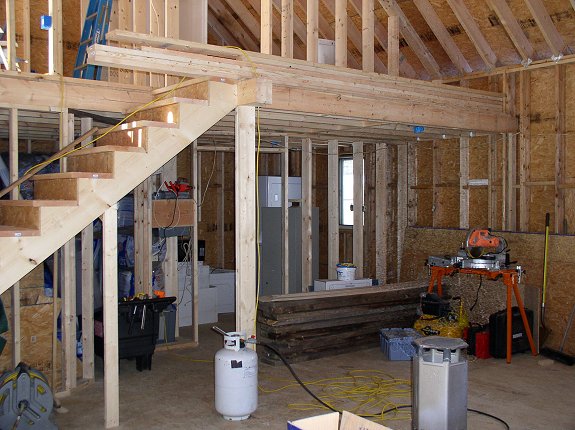 Here is a shot showing the loft area framing in place with the master bath on the right and master bedroom on the left. We have a cool idea for the doorway here but we are not telling at the moment... need to iron out some details first.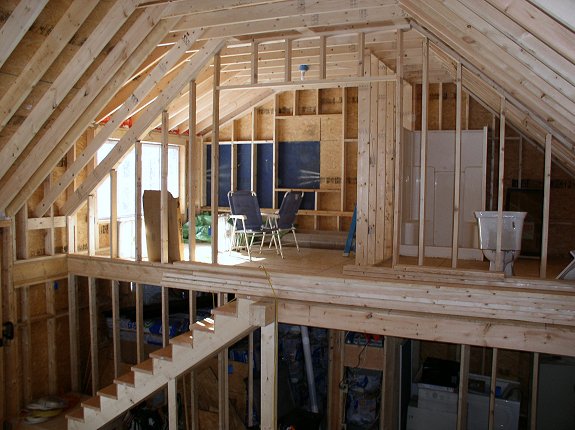 Here is a shot showing from top to bottom now that the temporary post has been removed. That really opens things up without it there.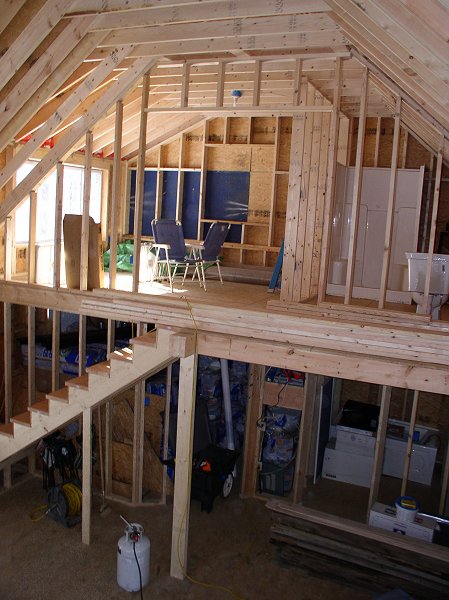 Here are some other shots showing the interior framing in place.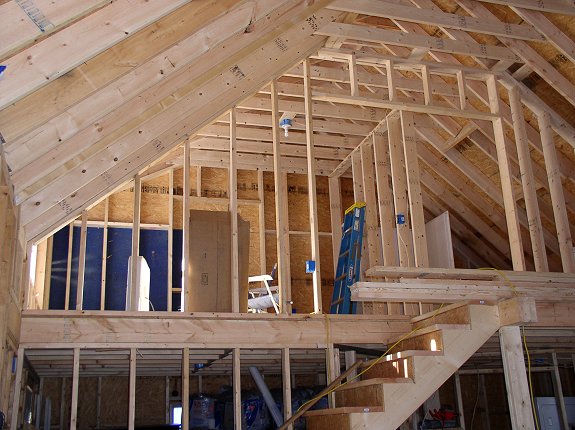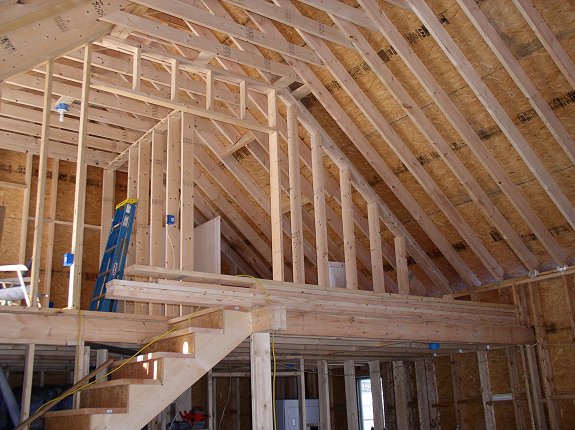 Here you can look into the master bath.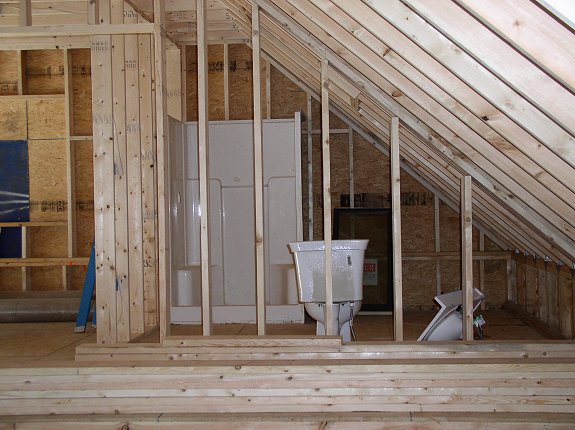 And now some shots from the loft. The big rectangle on the gable end is where our big half circle window is going. Still have to complete building its frame before we can put it in.