Electric Service

Digging hole for the pole. Got our neighbor Dale to dig it for me.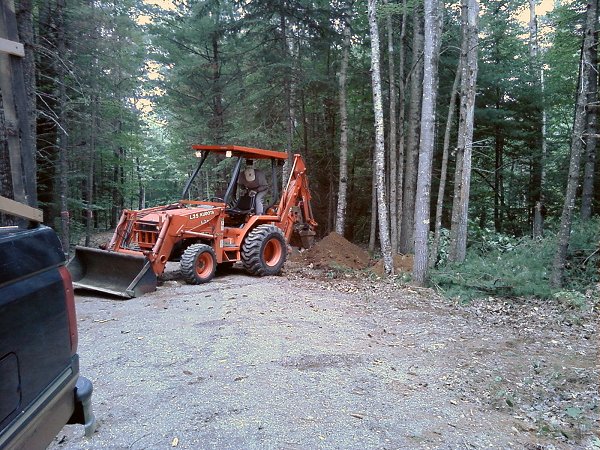 5 feet later it is all done. Looks small here but that is about 2 feet wide and 6 feet long and 5 feet deep.
Got the pole in and stood up. Just have it leaning on a tree to check out placement.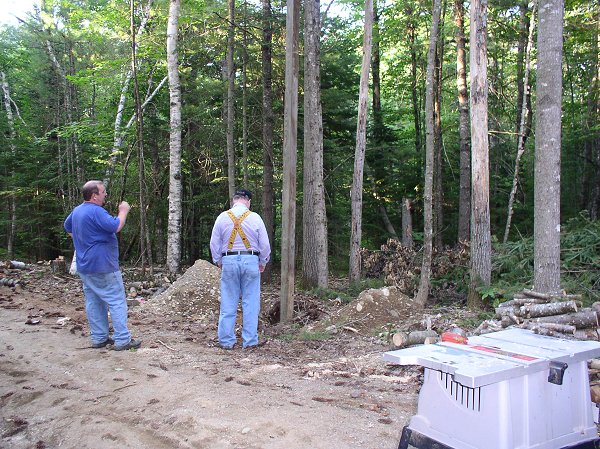 Putting on some bracing to keep in in place while we back fill it.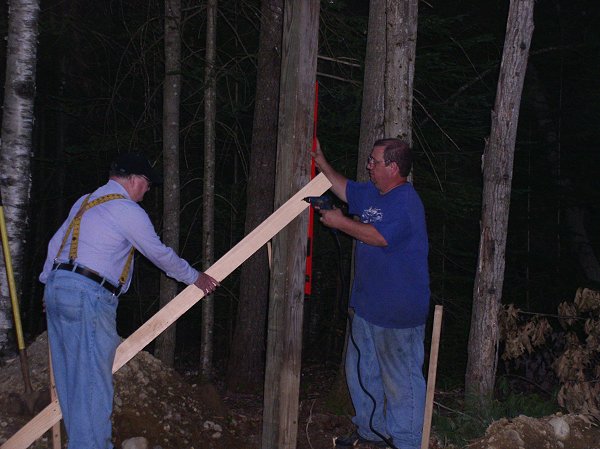 Final part of bracing going on.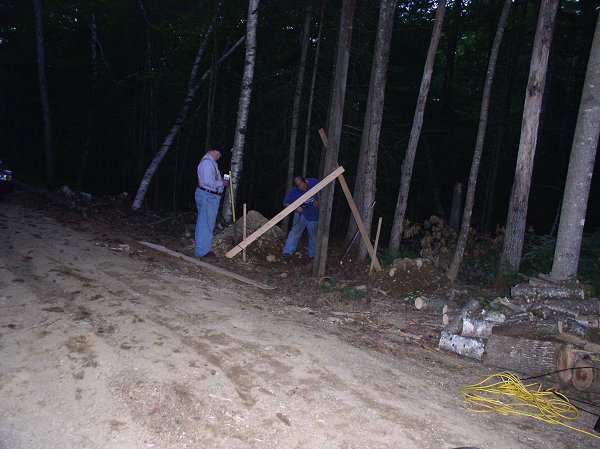 Now have to fill the hole back in. Have to keep packing it as it goes so that the pole is sturdy.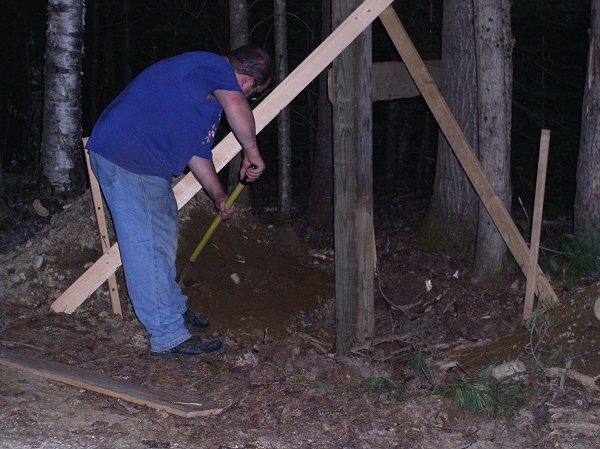 Adding some temporary bracing as I need to lean a ladder on the pole. Do not want to take a chance until the ground has settled and the guy wire is installed.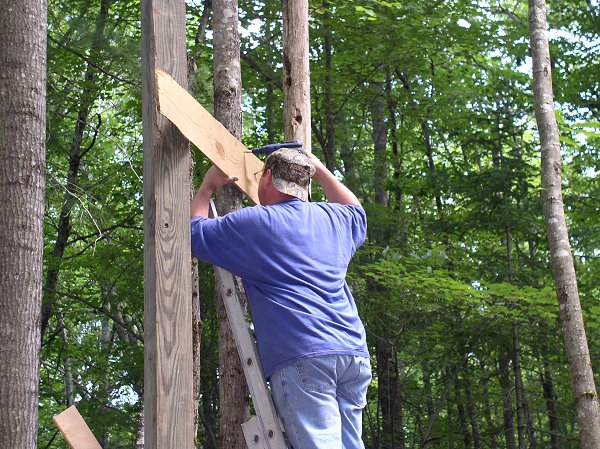 Pole in place ready to go.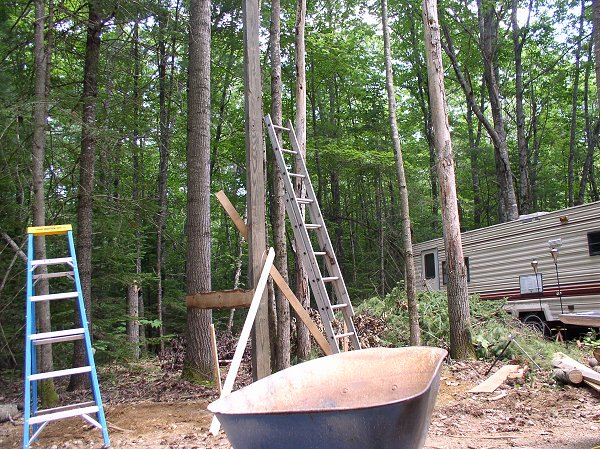 Installing the ground wire. We put in an 8 foot ground rod but Ginger could not hold the rod and take a picture at the same time... what is up with that...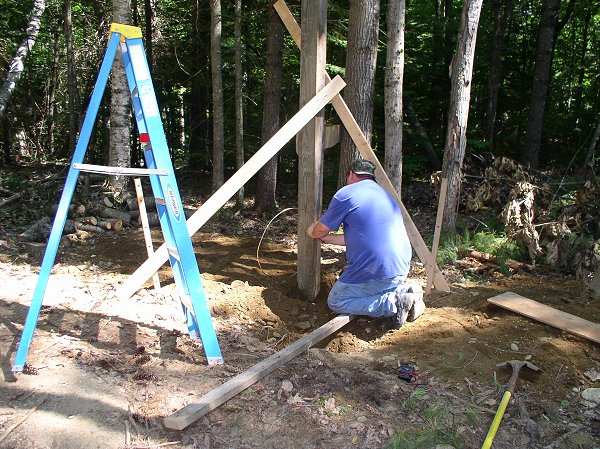 Installing the meter trim box.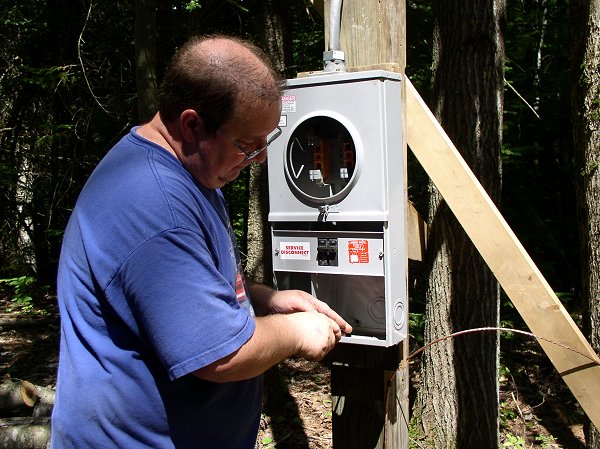 Putting on entrance wire and weather head.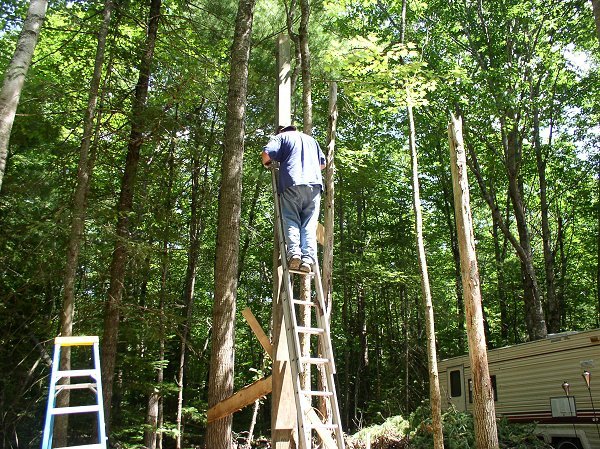 Putting straps on to hold entrance wire.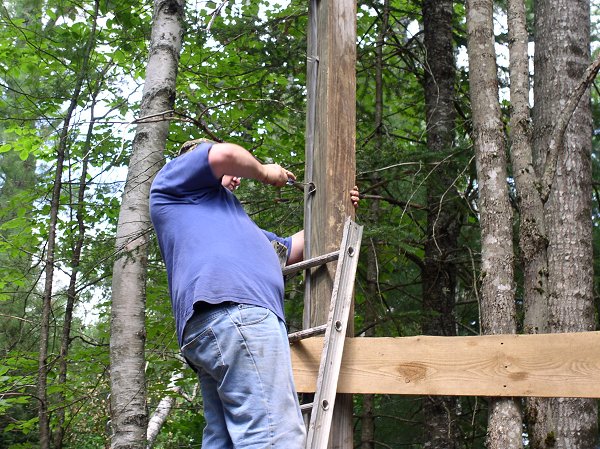 Meter trim in place and entrance wire run.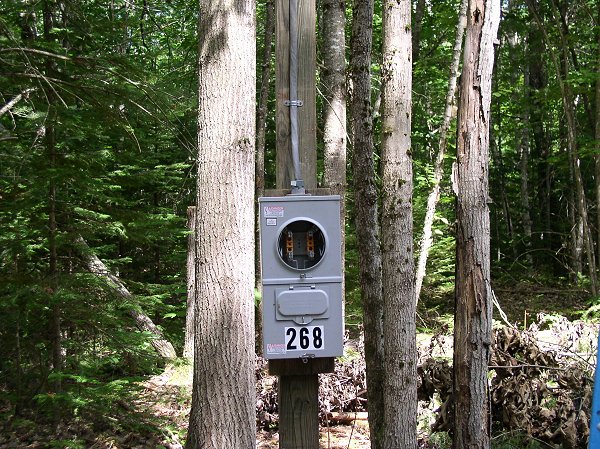 Now to put in the guy wire anchor. That is a royal pain in the butt. This anchor is almost 7 feet long and you have to screw it by hand into the ground. Took me almost an hour just to do that. Had to do a bit, take a break and repeat until done. Hitting roots was the worst of it. But got it done.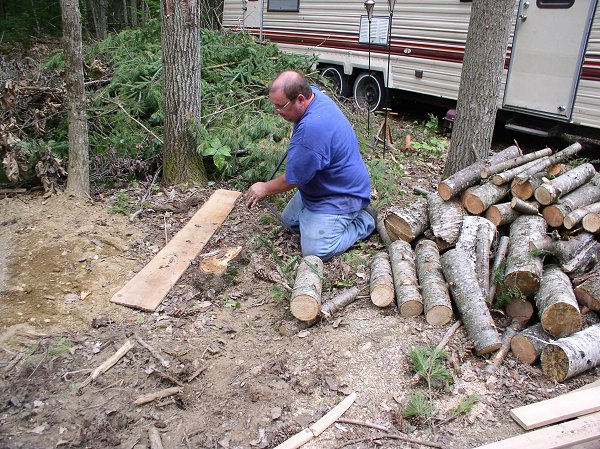 Finally, the electric service pole is all in and wired.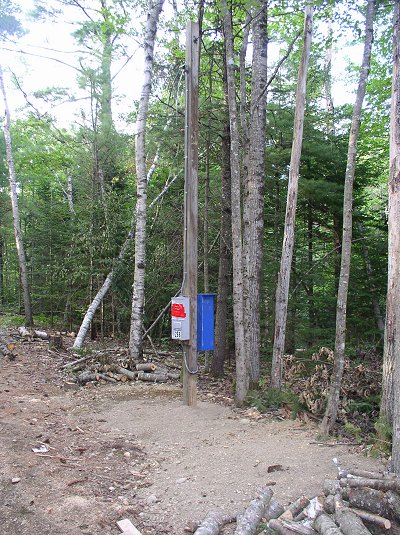 Well, it has been a journey with getting power set up. We went back and forth with the power a few times trying to get the cleared area approved. Took awhile as each time they would only tell us it was not cleared enough but not what we really had to clear so it was a guessing game.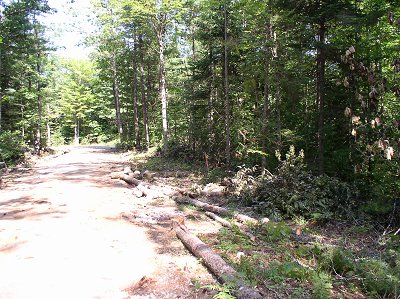 Finally the approved it all and set out poles and got our meter installed.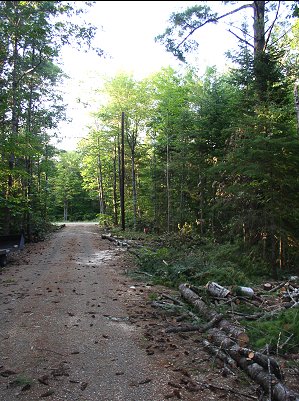 Hmmm... will not take long for this meter to no longer say 0000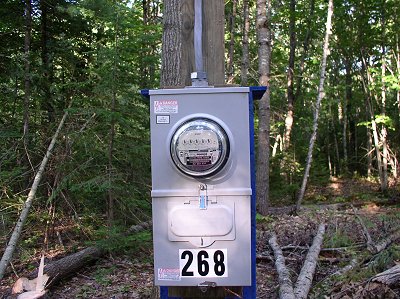 We found out Friday that we needed to have 2" conduit in place by this Wed. for the phone company to run a phone line. We did not expect to have to have that in place already but we did not want to rock the boat as we have been struggling with them to get DSL to our site. So here I am using a neighbors tractor to dig our trench for our electric and telephone service conduits. It was 105 feet long end to end. Now we did not get much in the way of pictures of this as our batteries went dead in the camera and we did not want to stop and go get some. Work at that time was more important.