Stairway
We have completed the stairway to the loft. I have never built a full set of stairs this big before. I have done a simple 4 step to a deck so do understand the concept and methods I think.
We have decided upon an L shaped stairway. First thing was to build and put in the platform to support the L shape.
Here I am putting in the platform and adjusting it until we have it level.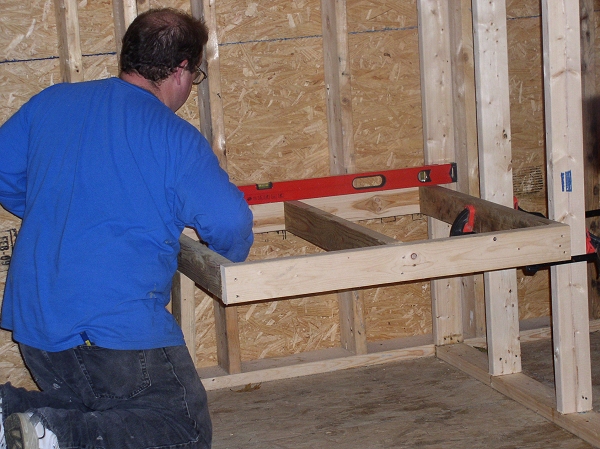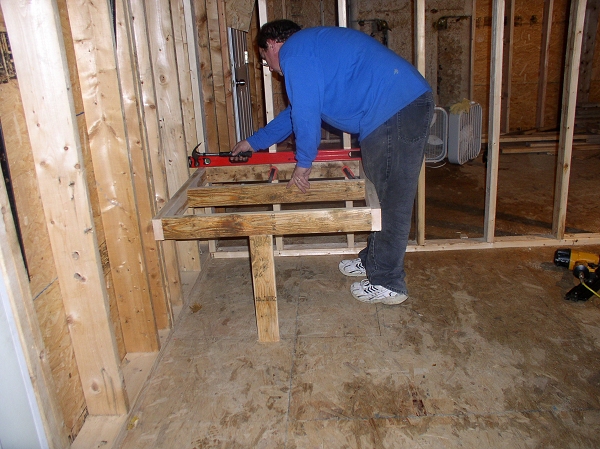 Once we had completed that and finished putting in the supports we turned our attention to the bottom stringers.
Here I am laying out the pattern and yes you can see I messed up once and had to fix it. Good thing was I caught my mistake BEFORE I cut it.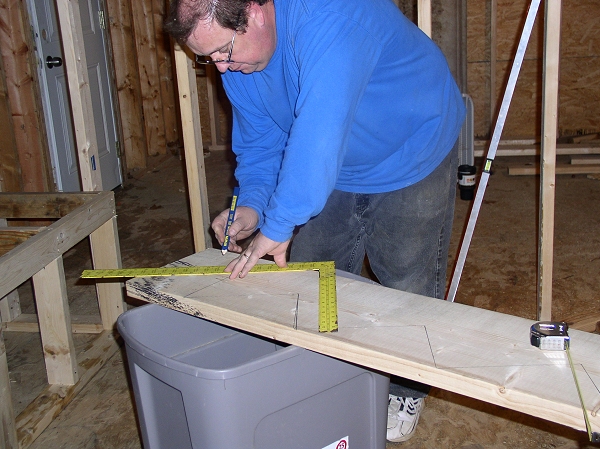 Then the big test the cut... did most of the cut with circular saw and finished with a reciprocating saw.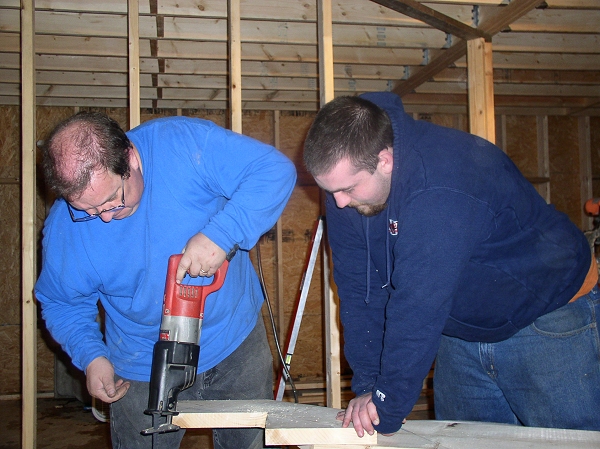 Today we were able to complete the stairs. Yippeeeeee!!!!!
Here I am starting the cutting of the main stringers.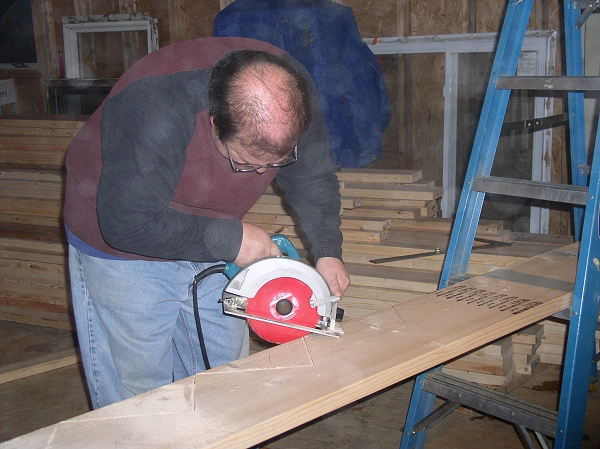 Here we have the stringers all cut and put in place and I am checking for level and square before we secure it in place.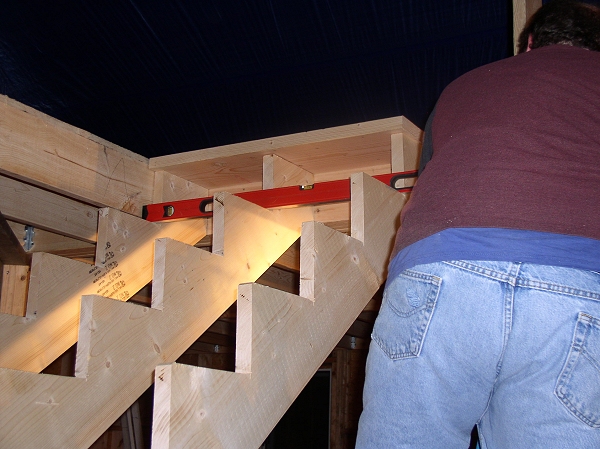 My dad and mom stopped by after square dancing and gave us a hand. I put dad to work on stair treads and mom on picking up scraps.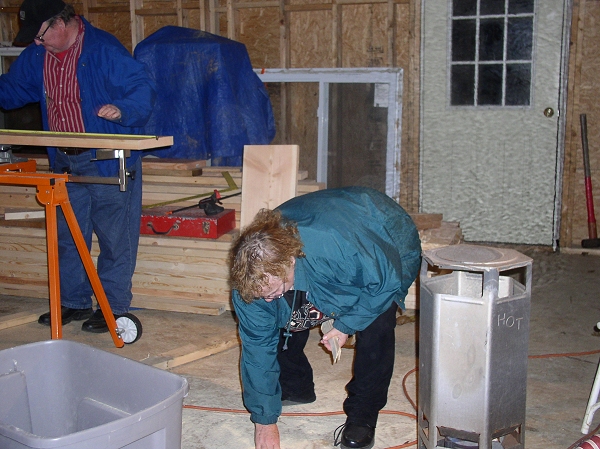 Now I am installing the treads and risers. We are going to be carpeting the stairs so used scrap 7/16 OSB for the risers and 2x12 for the treads.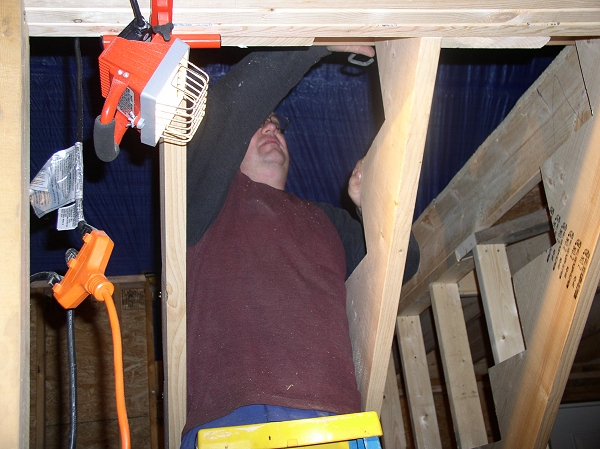 The stairs are complete!!!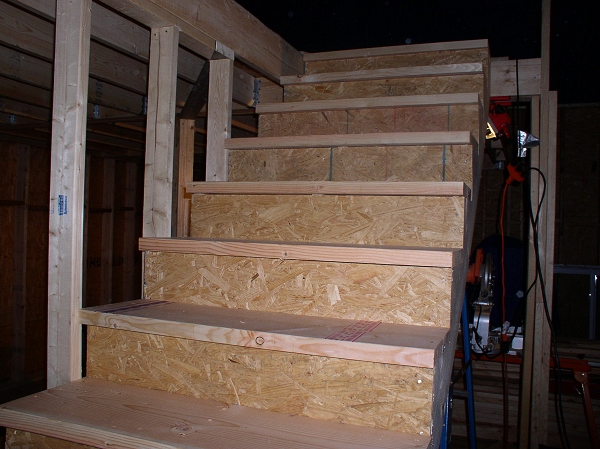 View from alternate angles showing full stairway.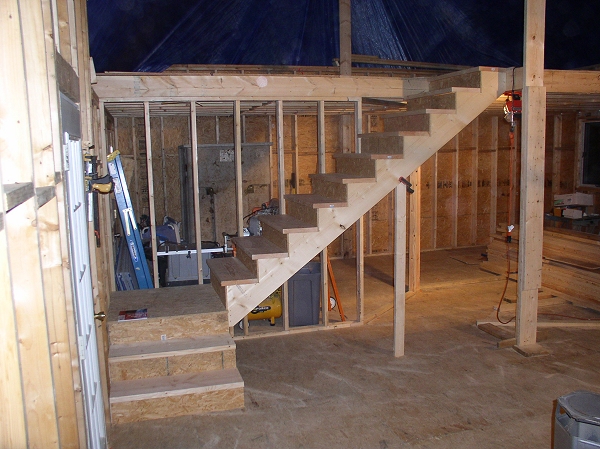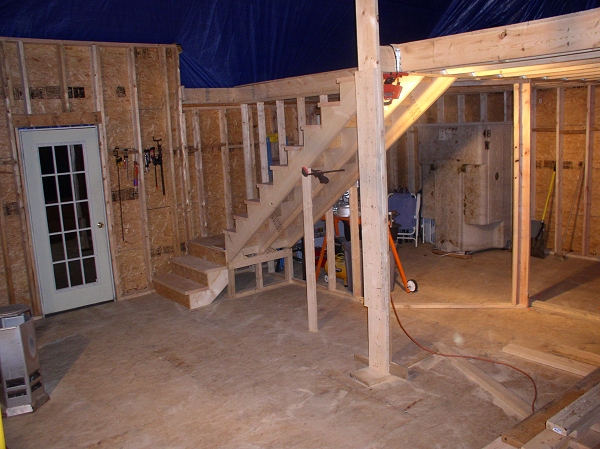 Overall I am quite pleased in my very first full set of stairs. Nice and sturdy and level... how about that.