The Well
We had the well done by B & D Well Drilling out of Burnham Maine and would highly recommend them to anyone.
Area cleared for well.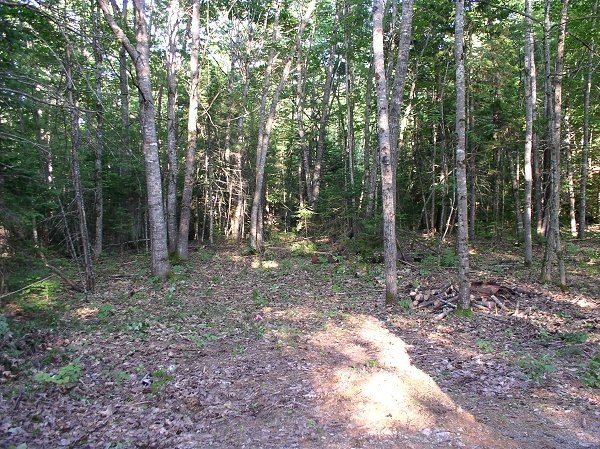 Well driller arrived and backing in driveway. Big truck for small driveway.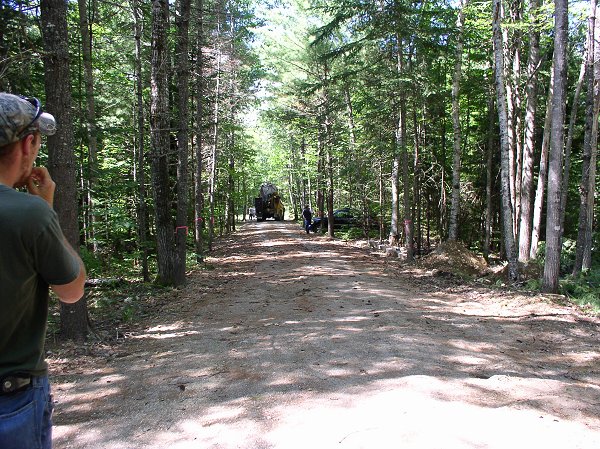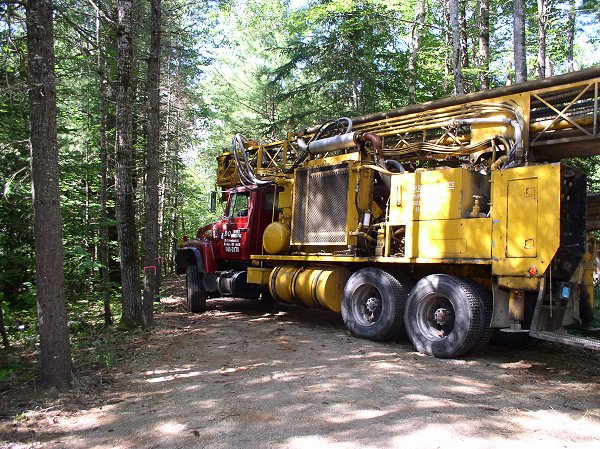 Drill rig is in place.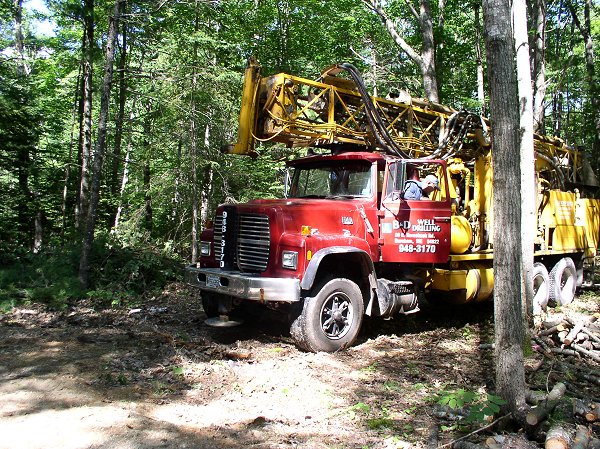 Now the support truck is in place.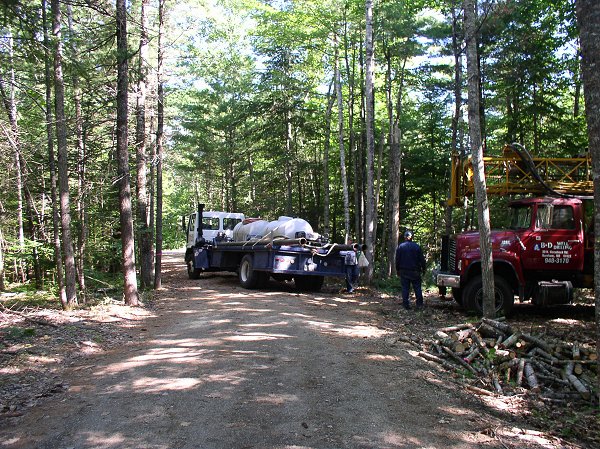 Drill rig raising up.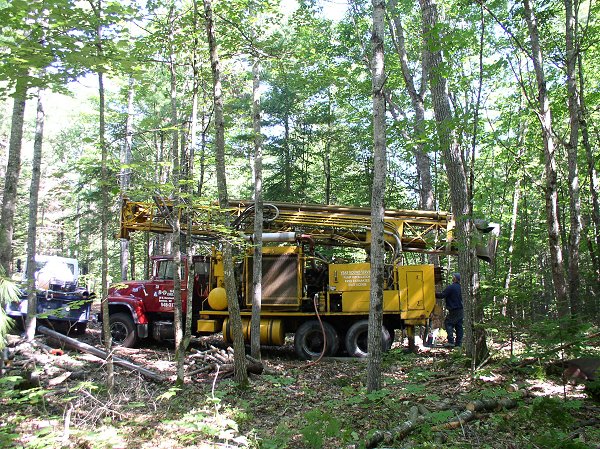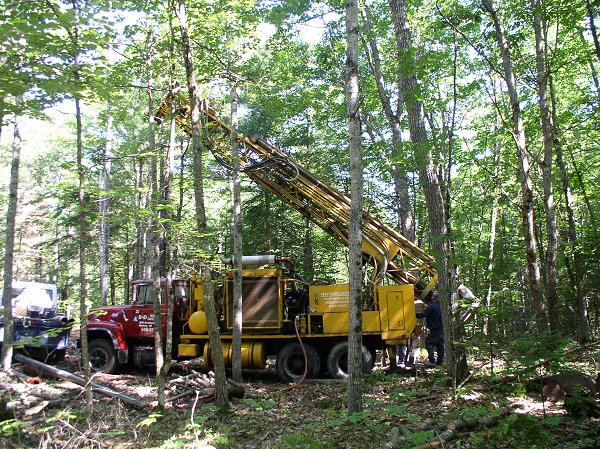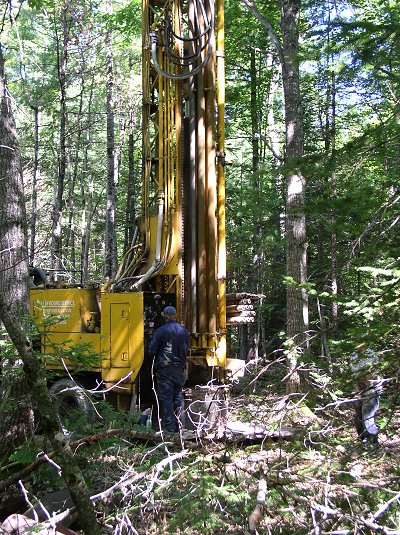 Drilling begins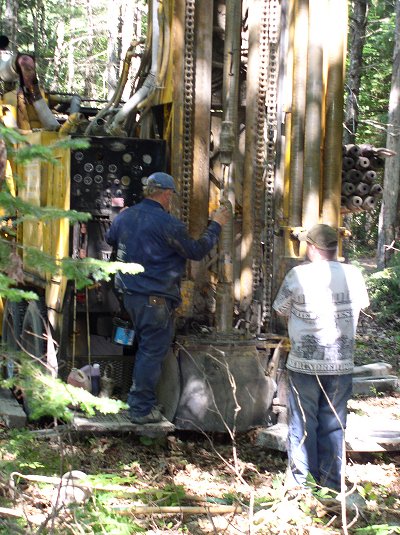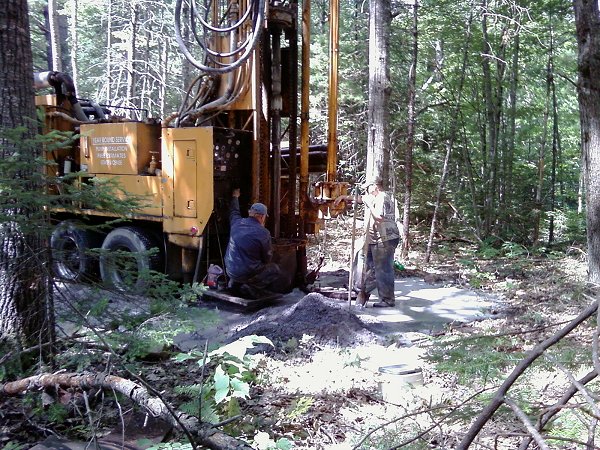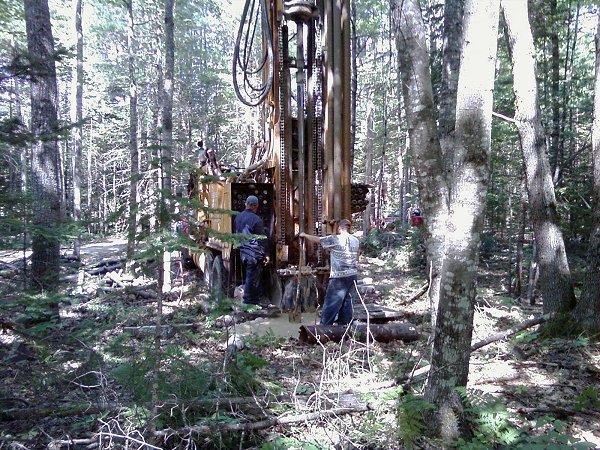 They hit water at 185 feet. Gauged the water flow at 30-40 gallons a minute or more.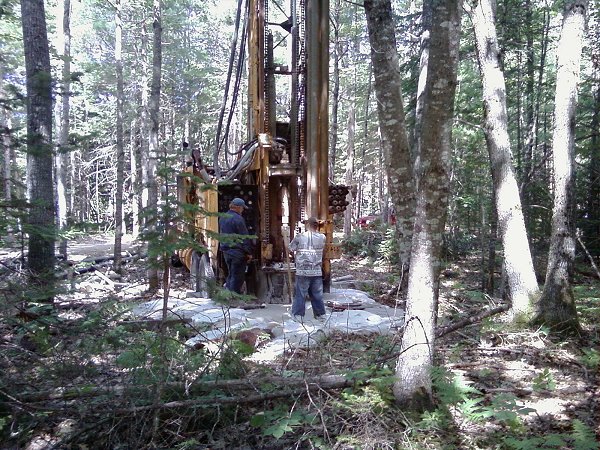 Now comes the fun part for me. I needed to put in my well components as I chose to do this myself and save some money.
First I had to drill and install the pitless adapter 5 feet down in the ground and attach to the pipe and electrical run we had the contractor bury in the trench he dug for us. Now the kicker for this is the weather turned hot and very humid. It has been high eighties to low nineties and almost 100% humidity so you sweat if you just stand so working in the sun is a real pain in thebutt.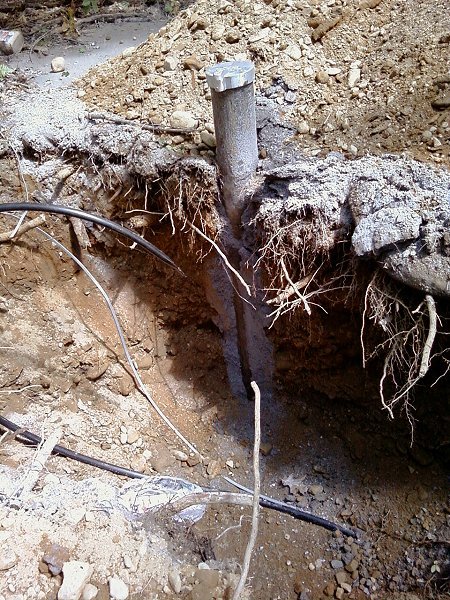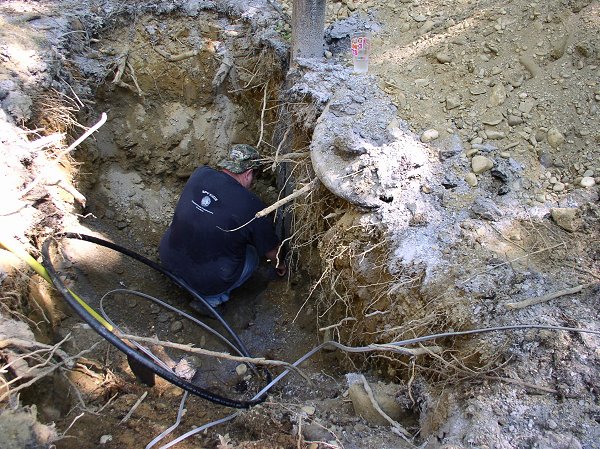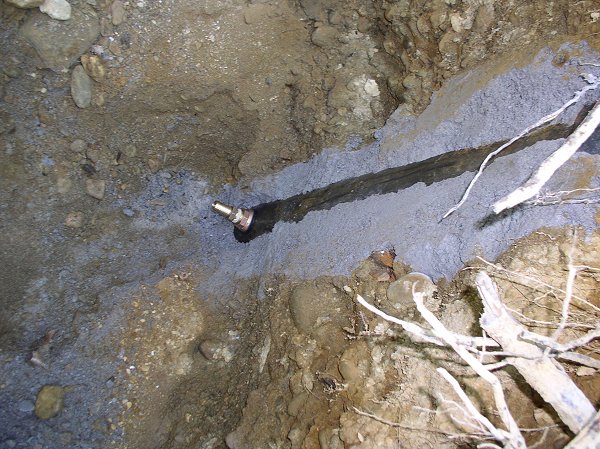 Attaching underground pipe to pitless adapter.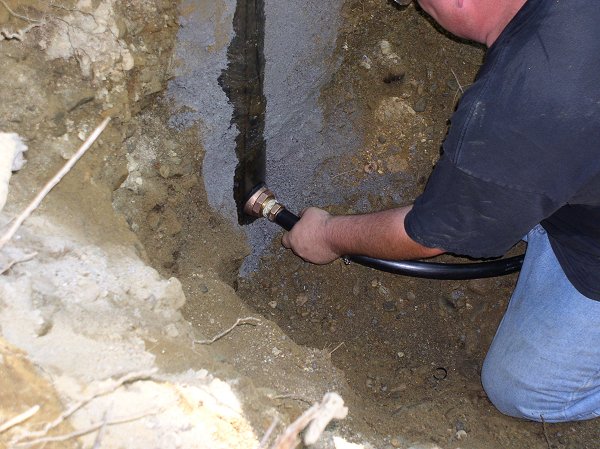 Then I had to install the wiring, pipe and safety rope to the pump and other portion of the pitless adapter.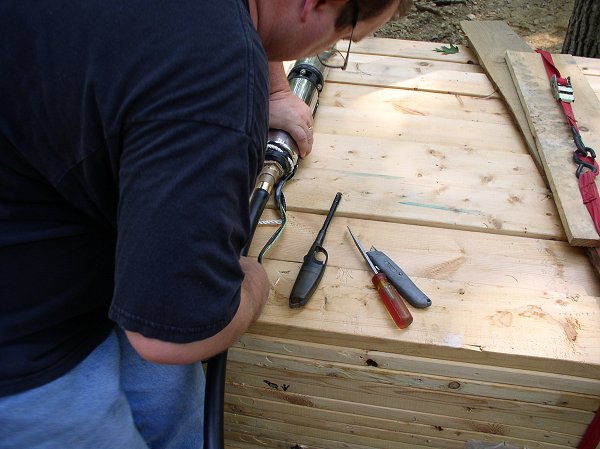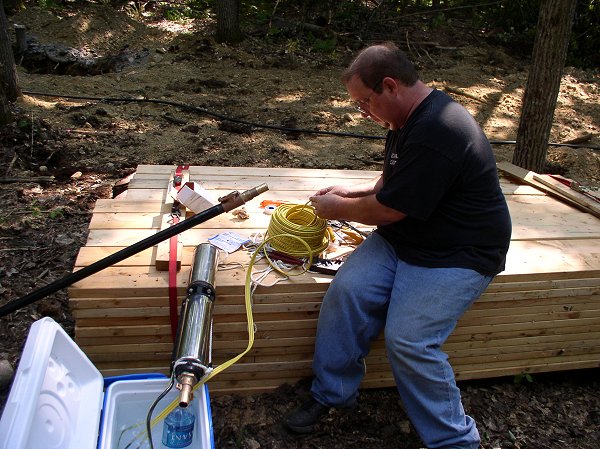 Water testing pump wire connections to ensure no electrical fault exists.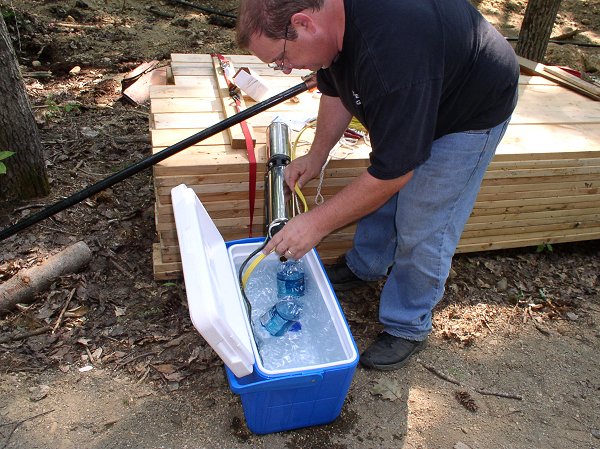 Attaching rope and wire to pipe.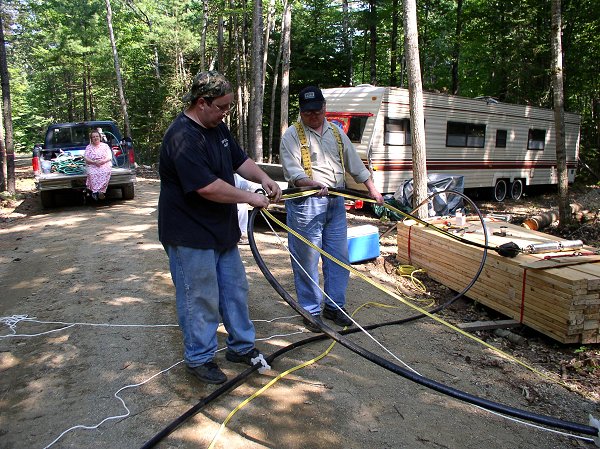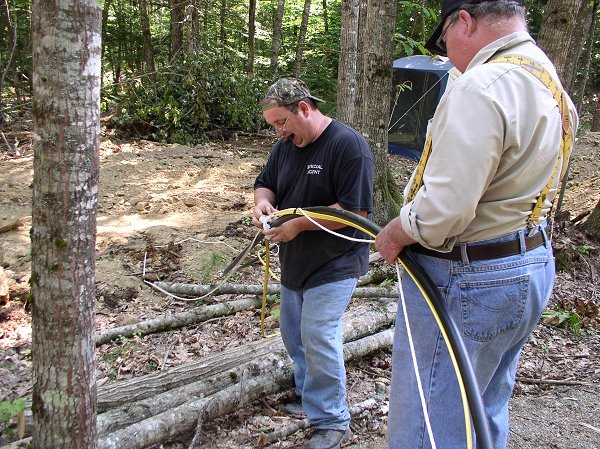 Next we have to put the pump, with wire, rope and pipe attached 100 feet down the well. A multiple person job. Thanks to dad and mom for the help (Ginger taking pictures).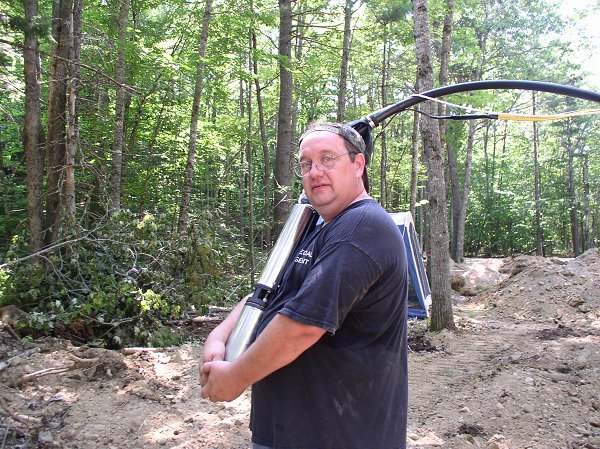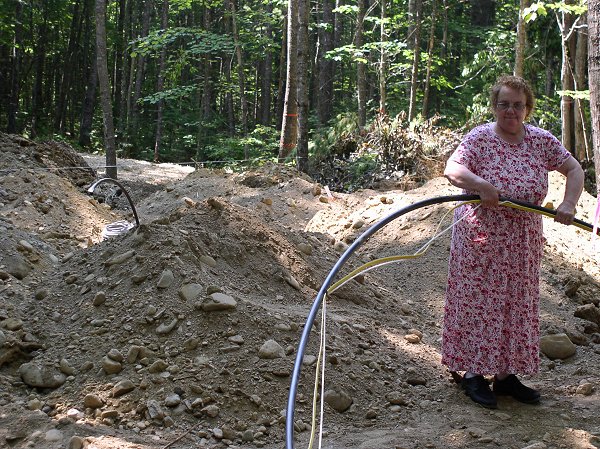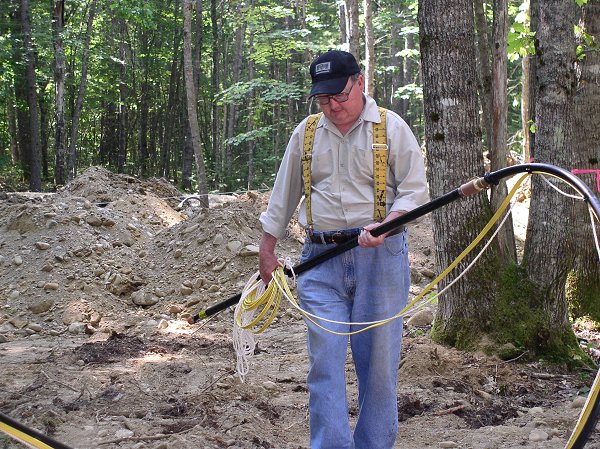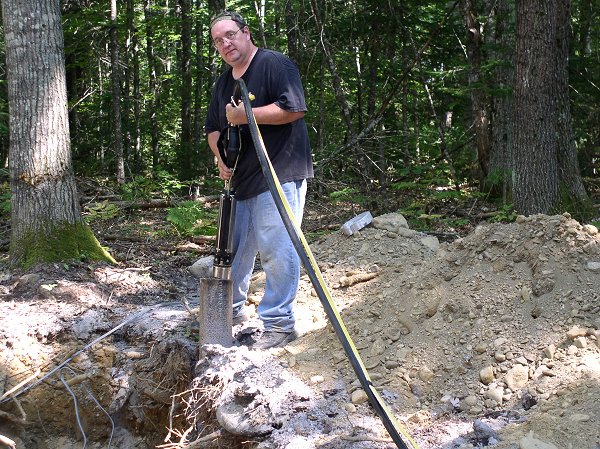 Opps, I got a bit tangled in the extra wiring at one point.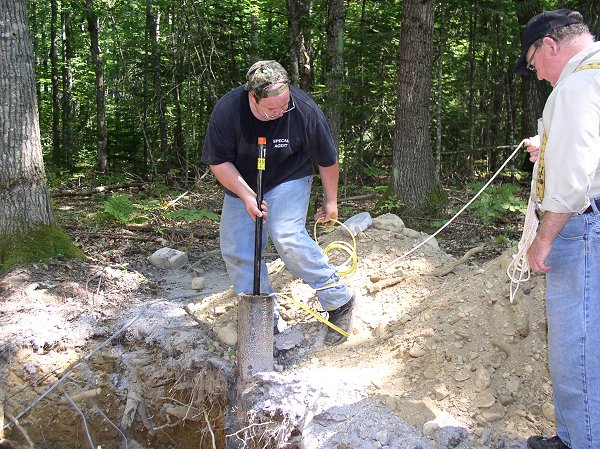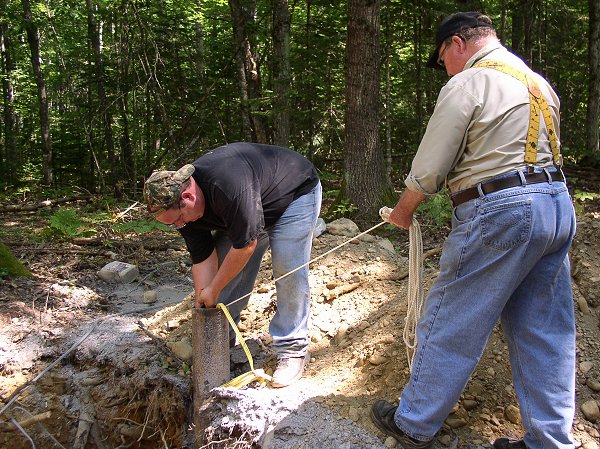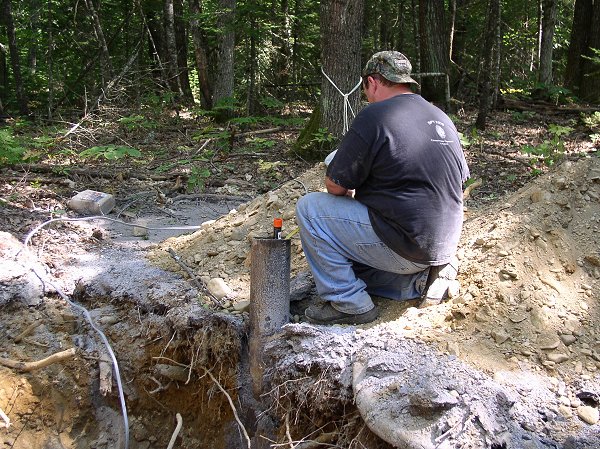 All pipe and wire installed at the well and well cap back in place.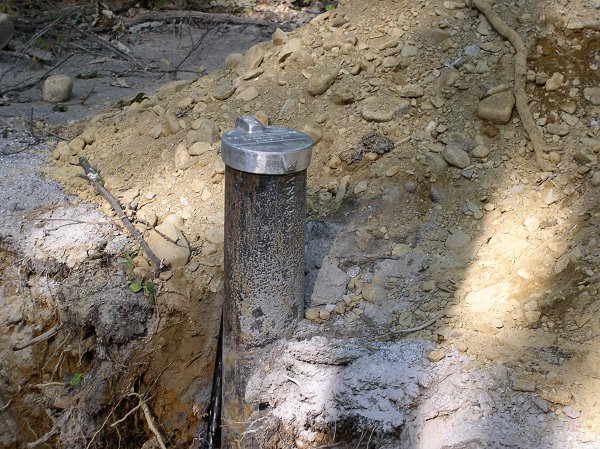 Getting wire and pipe ready for backfill.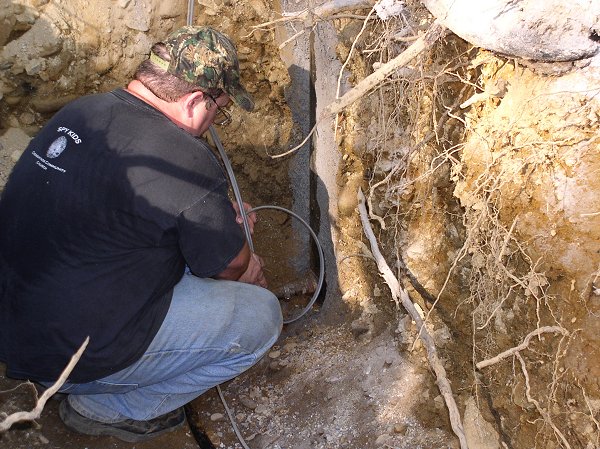 Doing a temporary install of well pressure tank and electrical for use while we build.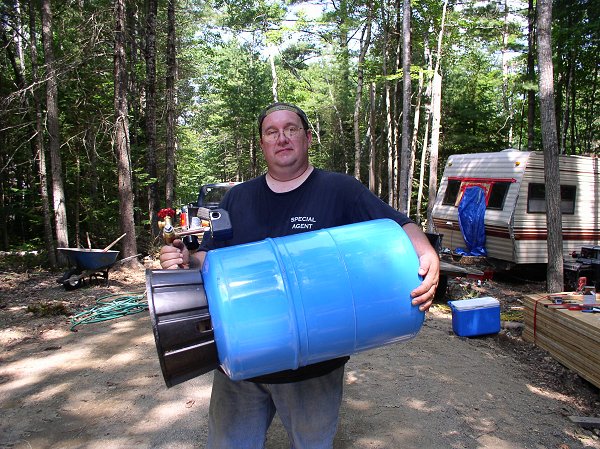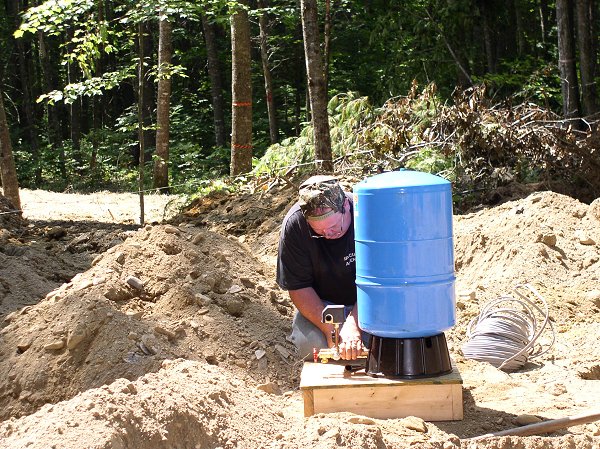 Plumbing and wiring the pressure tank.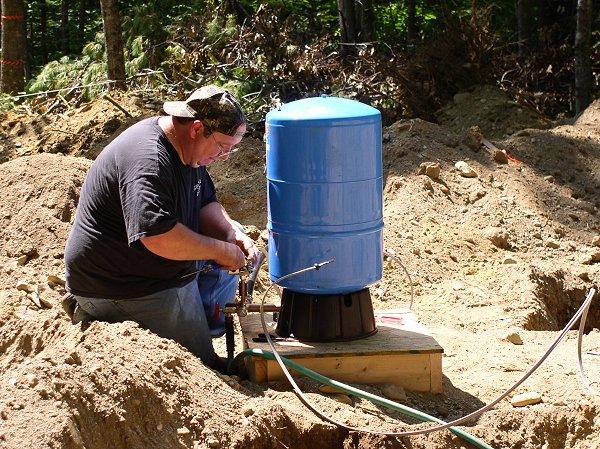 Hooking electrical to generator for temporary use until we have true electrical service. Now we had a bit of trouble at first as we were not getting a good ground but got that figured out.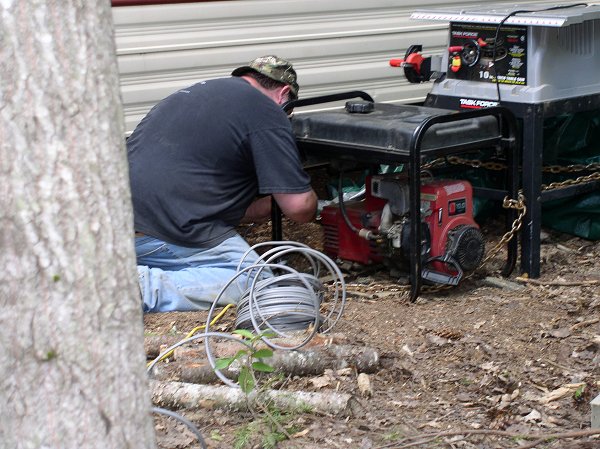 We have WATER!!!!! After about 20 minutes of pumping I felt it was time to test it out for myself. It was great although in 90+ degree and 100% humidity anything wet and cold would taste good.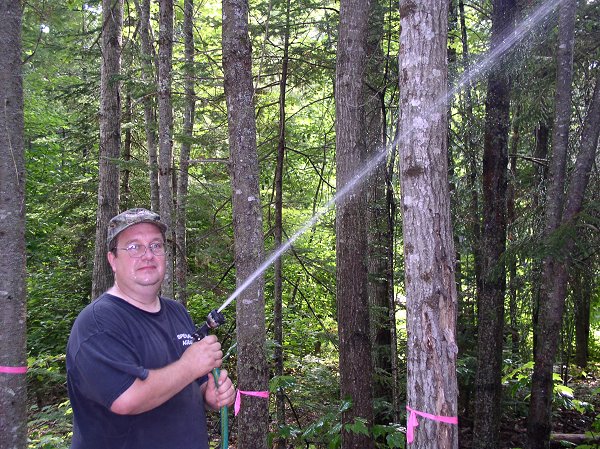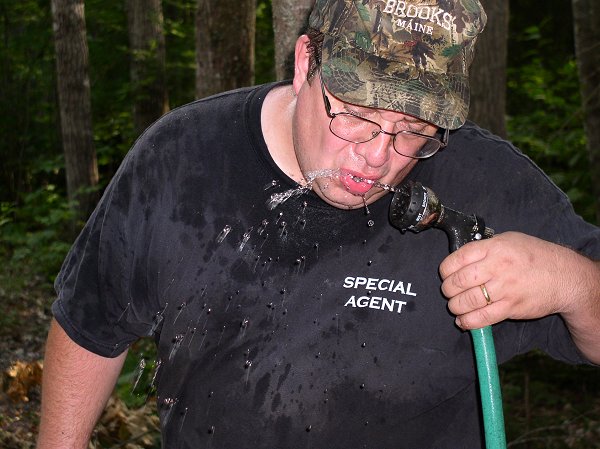 Another job well done and under budget. Thanks to all who helped out.